Often a customer will need a single invoice even though there's been separate deliveries with multiple packing slips. The Dynamics 365 Summary Update function in D365 for Finance & Operations. lets you merge those separate packing slips and give the customer a single invoice to pass along to their customer.
One way to do this is to use the Summary Order option when doing a batch invoice run in Accounts Receivable (choose Accounts receivable > Batch invoicing > Invoice). In the SUMMARY ORDER section, choose Invoice account in the Summary update for dropdown. All packing slips with the same Invoice account are combined in a single invoice.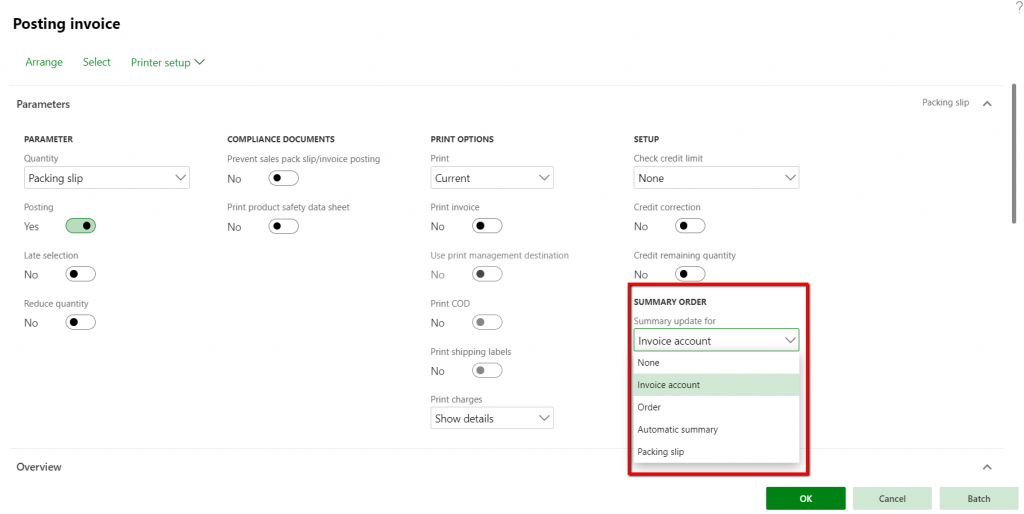 Another option is to set the Summary Update options in the Accounts Receivable parameters (choose Accounts receivable>Setup>Accounts receivable parameters>Summary update>Summary update parameters>Invoice tab). This option provides additional granularity, allowing you to summarize automatically an invoice based on method of payment, due date or any of the fields shown in the second figure. Keep in mind that you would need to select Automatic summary in the SUMMARY ORDER option (see the first figure) when executing a batch invoice run.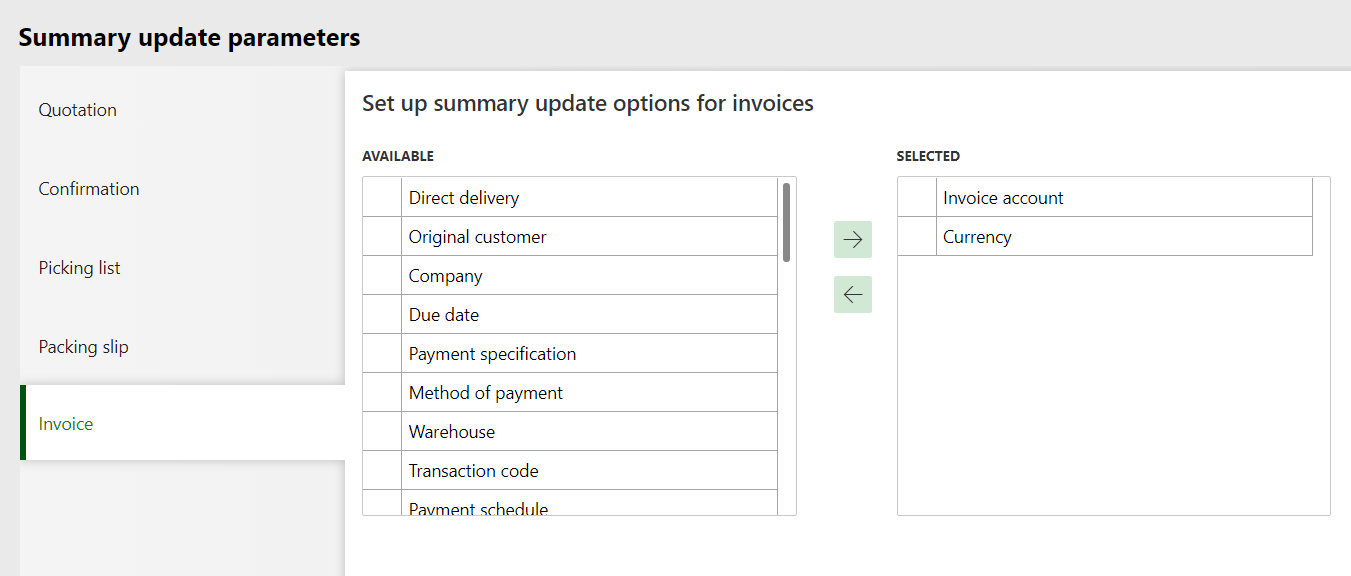 This is just one small example of using the Dynamics 365 Summary Update options. This functionality can be leveraged within the Accounts Receivables module for Quotations, Confirmations, Picking Lists, and Packing Slips. Similar capabilities also exist within the Accounts Payable module. Further detail Summary Update options can be set at each individual Customer or Vendor.
Dig deeper into the Armanino Dynamics blog for more tips and tricks around Dynamics 365 for Finance & Operations, plus information on Dynamics 365 for Customer Engagement and the Microsoft Power Platform.