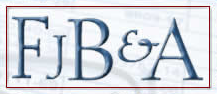 On January 1st, 2019, Fred J. Bastie & Associates, P.C. joined Armanino LLP. While our relationship with all current clients will remain unchanged, this joining will expand our geographic reach in Dallas, as well as adding breadth and depth to the services we offer and extend the value we provide to our clients.
"Fred and his team are well respected in the Dallas community, and we are very excited for them to be joining with Armanino," said Perry Kaufman, Partner-in-Charge, Texas for Armanino LLP. "Their expertise in individual, estate and gift, and real estate taxation are a great addition."
The deal will provide Fred J. Bastie & Associates' individual clients with broader and deeper expertise in tax consulting, international tax, wealth transfer strategies, business management and family office services. And for business owners or corporate clients, it provides a set of solutions such as outsourced finance and accounting, expertise in M&A advisory, audit capabilities, technology consulting and business strategy.
"By joining together we can continue to provide our clients with a high level of personalized service while adding all the resources Armanino has to offer," said Fred J. Bastie, founder of Fred J. Bastie & Associates. "Armanino is a great fit for us, and I look forward to continuing to provide exceptional tax planning and consulting to all our clients."
Armanino's aggressive growth is anchored in its pursuit of expanded service lines, technology solutions and specialized expertise. The firm has been listed on Inside Public Accounting's Best of the Best Managed Firms list for 15 out of the last 16 years. It is regularly featured in best places to work lists and was named Best of Accounting in Client Satisfaction in 2018 with a Net Promoter Score that is nearly double the average for the accounting industry.
Fred Bastie will join Armanino as a partner in the Tax practice.