One Accounts Receivable feature in Dynamics 365 for Finance & Operations (D365 F&O) that is often overlooked is the ability to use multiple invoice number sequence groups when creating sales order invoices. These number sequences can be assigned to a customer, with the invoice number sequence for that customer in turn defaulting onto the sales order. Alternatively, the invoice number sequence can be selected at the time a sales order is created. To set up a new invoice number sequence in D365 F&O, first create a new number sequence by going to Organization Administration > Number Sequences > Number Sequence. Unlike many other number sequences, the References section does not need to be populated and will be specified later. Please note that the Scope Parameters field for the number sequence needs to be set to Company.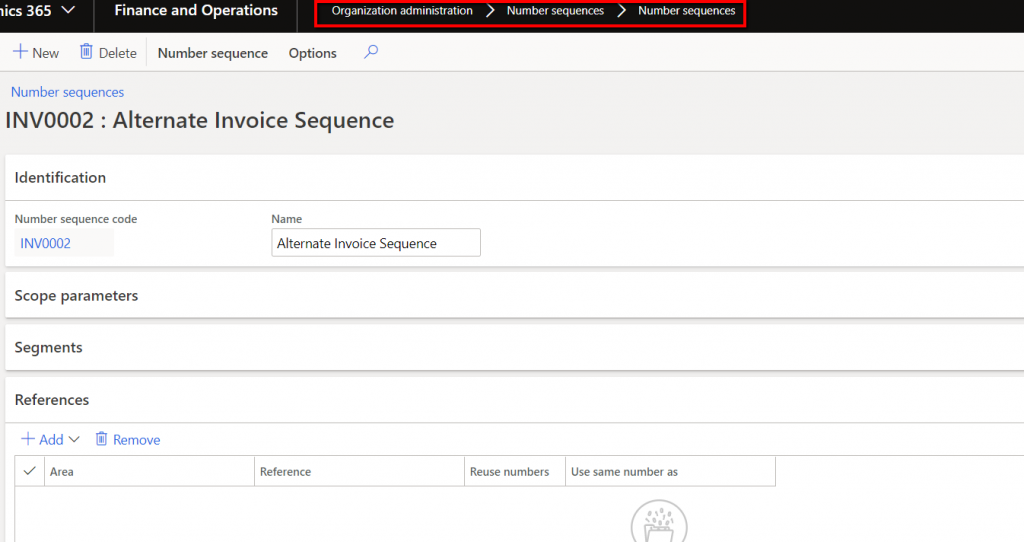 Once you have created the new number sequence(s):
Navigate to Accounts Receivable > Setup > Accounts Receivable Parameters.
Select the Number Sequences menu item.
Highlight the Customer Invoice (CINV) number sequence.
Select the Group button.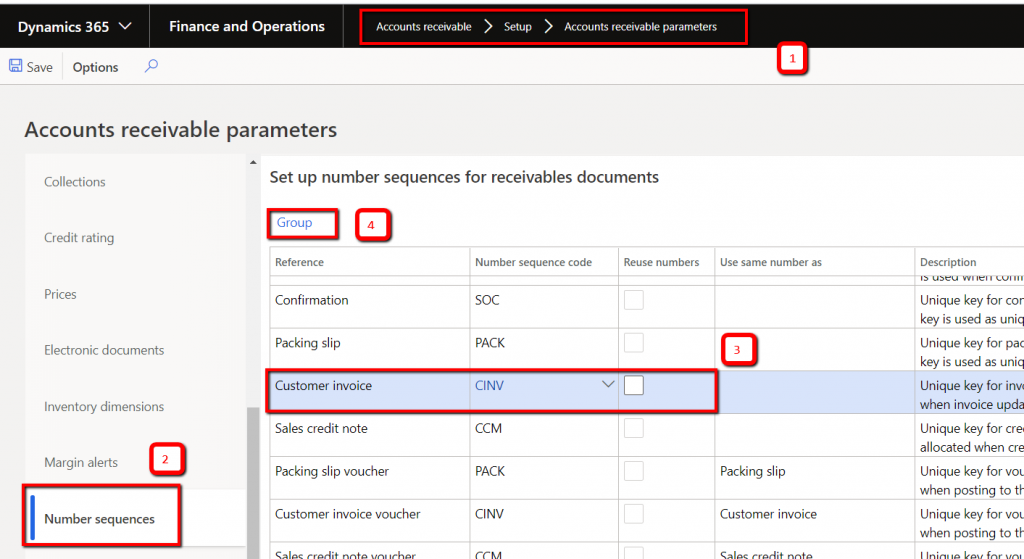 The next step in the process is to tie the Customer Invoice Reference with the number sequence (INV002) previously created. Be aware that the Group field below is not the Customer Group associated with the Customer Entity. The Group field can have any value that is meaningful to you. You will need to do this for each of the invoice number sequences you create.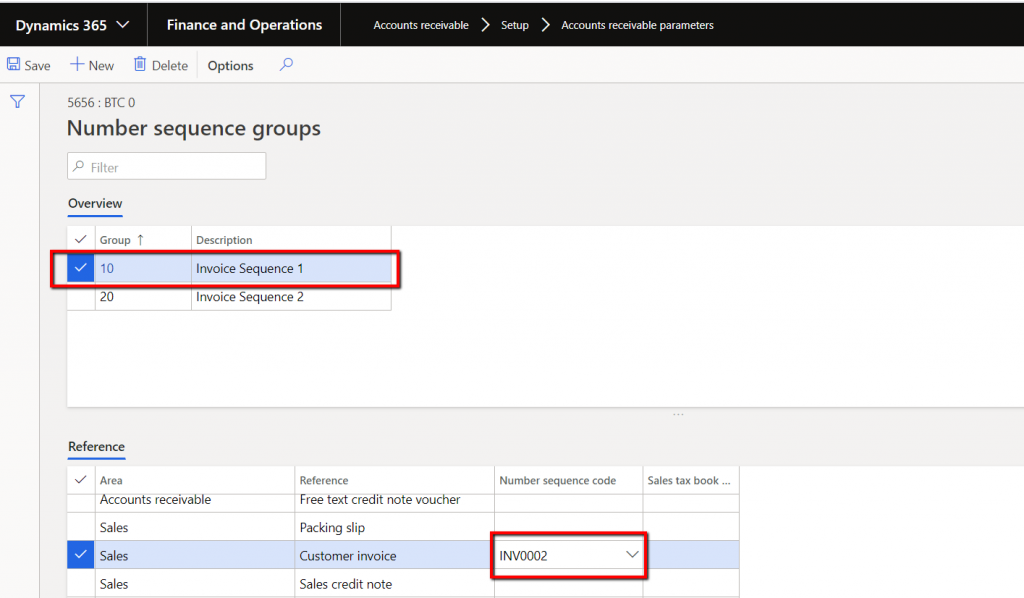 Finally, you can associate the new invoice number sequence with a customer ...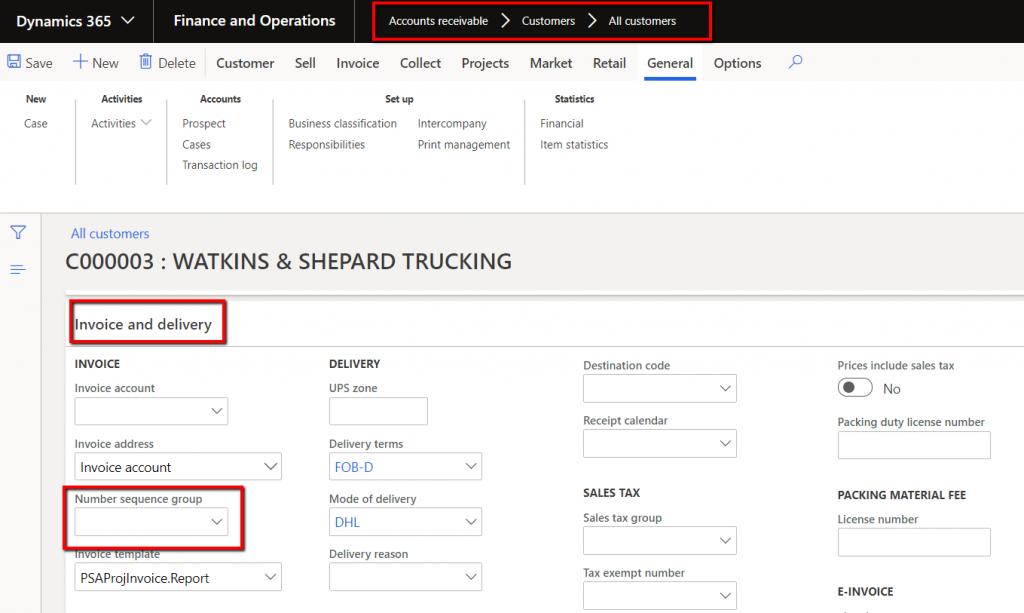 OR
You can select the Invoice Number Sequence on the Sales Order header under the Setup tab.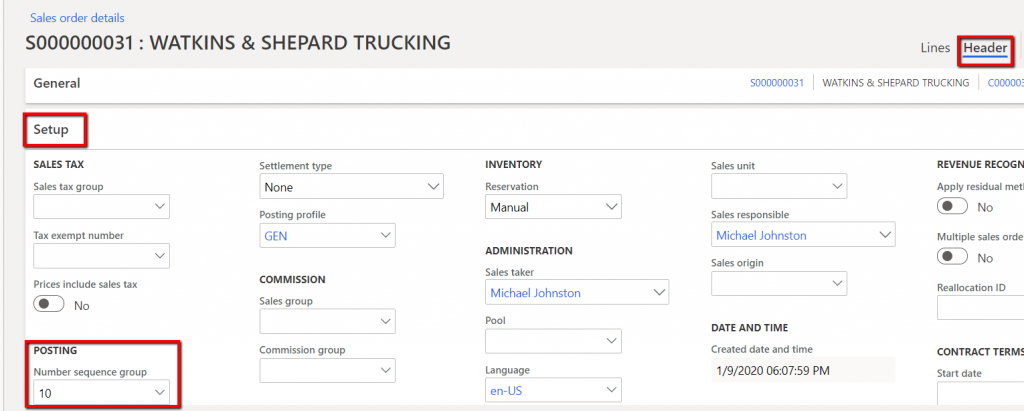 Discover more ways to use your D365 F&O solution throughout the Armanino Dynamics blog and from Armanino's team of Dynamics experts.