One feature that is often overlooked in Microsoft Dynamics 365 is the use of D365 Finance & Operations Warehouse Items. Warehouse Items allow you to define warehouse-specific settings for each item. This capability does not require the use of Advanced Warehouse (WMSII).
To access and set up Warehouse Items, navigate to the released part that you would like to set up and select Warehouse Items.

From the Warehouse Items screen, you can control the following parameters for the item:
Counting Group — each item can be counted on a different cycle in each warehouse.
Default Receipt Location, Default Issue Location and Default Picking Location — can all be specified by warehouse.
Finally, when an item is being cycle-counted in one warehouse, the counting status only blocks transactions for that item in a single warehouse. Transactions for that item can continue in the other warehouses.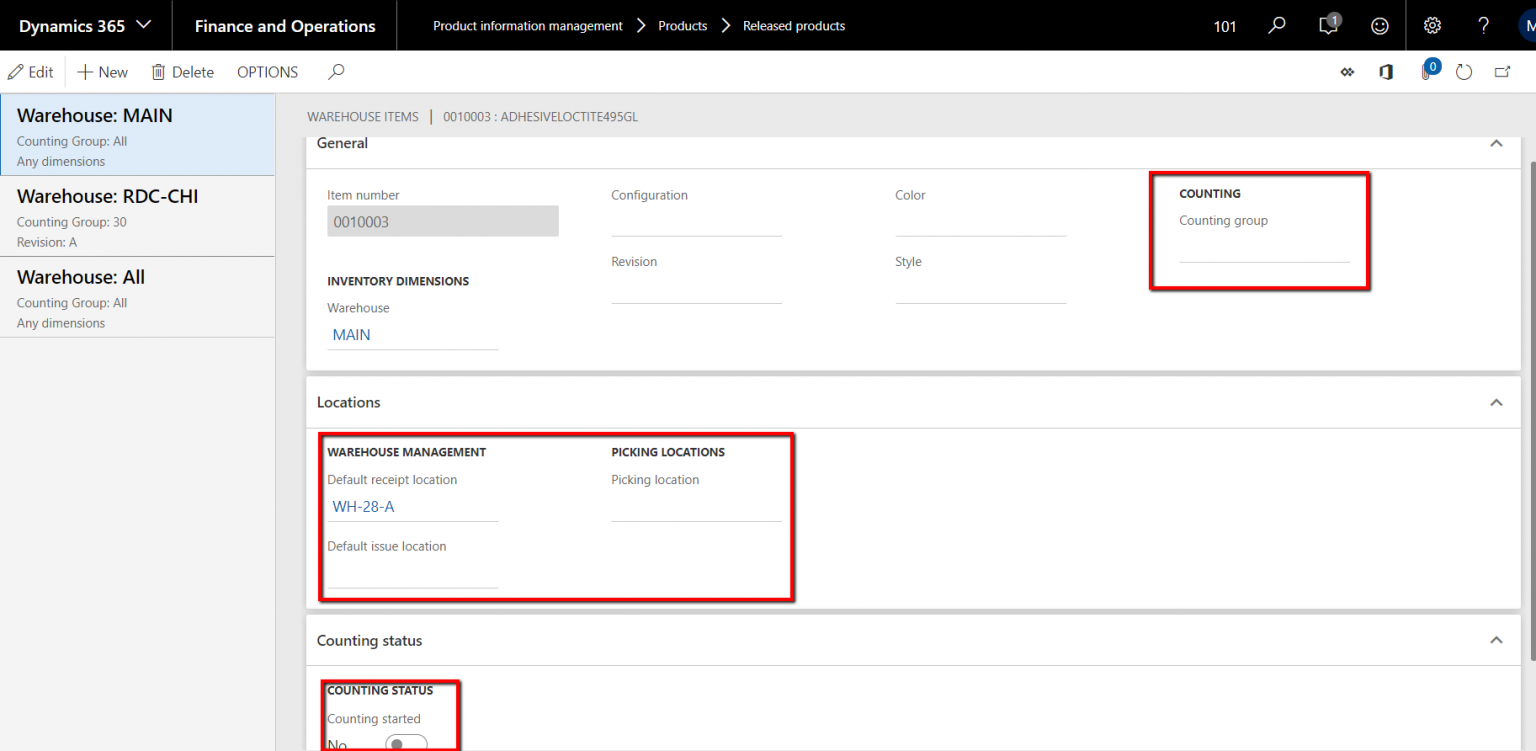 Learn more tips and tricks throughout the Armanino Dynamics blog for Microsoft Dynamics like this quick how-to guide for using D365 Finance & Operations Warehouse Items. Find out more about Armanino's gold-certified Microsoft Dynamics team.